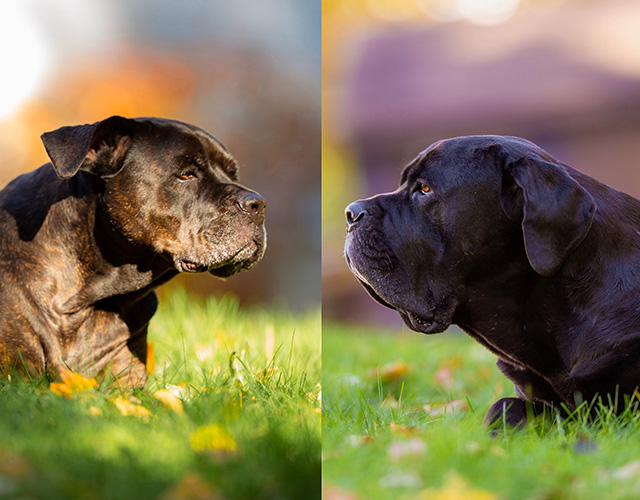 Welcome to Tail Waggerz Pet Care
Welcome to Tail Waggerz Pet Care! Conveniently located in Newton, MA, Tail Waggerz offers a range of pet care services to Newton and surrounding towns. Our services include full service grooming, crate-free overnight boarding, and daycare for your pets. Canine guests are introduced to one another one at a time to check for compatibility with other dogs. Tail Waggerz aims to meet each individual dog's needs, energy level, size, age, and temperament. Proudly featuring 10,000 square feet, our facility is heated and cooled for indoor playtime fun. Dogs enjoy time with friends indoors or outdoors in our spacious shaded yard during their stay at Tail Waggerz. All overnight guests are given warm beds, blankets, and human company during their stay. With a staff member on duty all night, our clients know that their canine companions will be well taken care of at Tail Waggerz.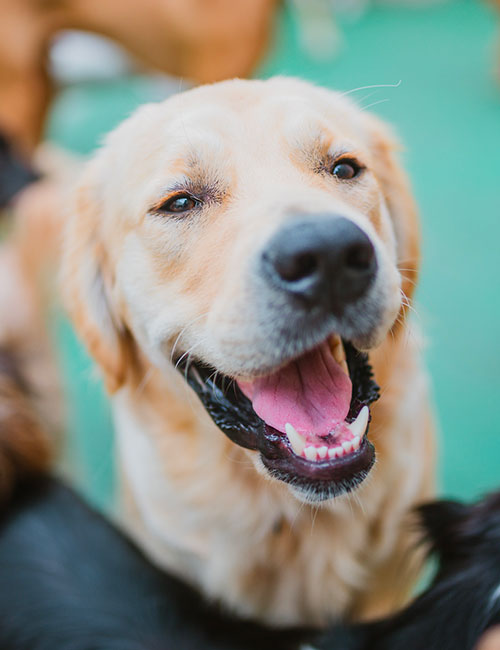 Daycare
The professional staff at Tail Waggerz offers cage-free fun all day between 7:00am – 7:00pm Monday – Friday and from 8:00am to 5:00pm on weekends.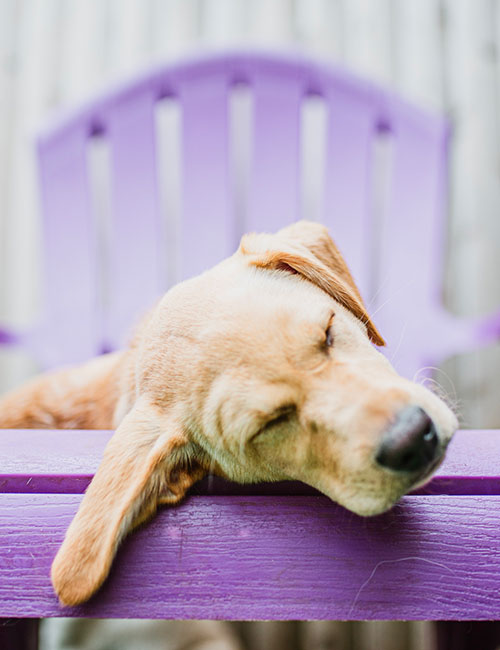 Boarding & Boarding Reservations
We offer a safe, comfortable, and crate-free experience for existing daycare customers.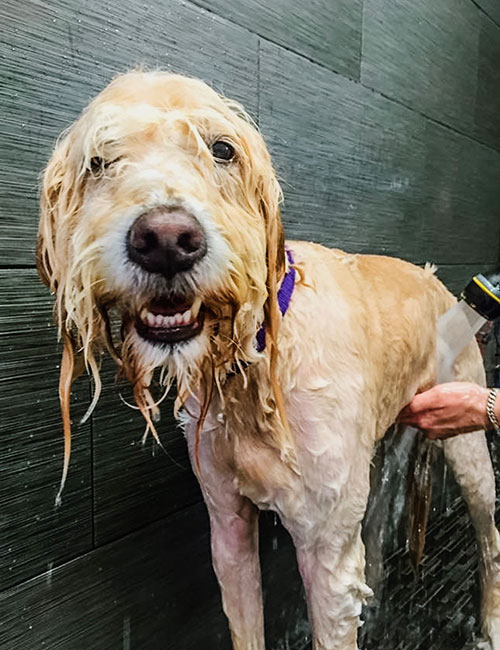 Grooming
Using a facility that features a custom-built dog tub, the expert groomers at Tail Waggerz offer grooming to dogs of all sizes and breeds.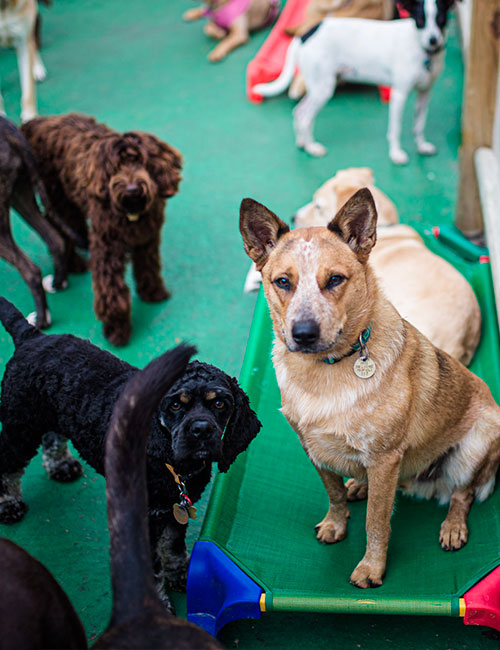 Daycare / Boarding Requirements
For the safety of other guests and Tail Waggerz staff, Tail Waggerz requires all dogs to be friendly, healthy, and fully vaccinated.
217 & 227 California St.
Newton, MA 02458
(617) 340-2163 (Daycare & Boarding)
(617) 467-4664 (Grooming & Retail)
DAYCARE
MONDAY- FRIDAY: 7:00am-7:00pm (Drop offs before 10:00am ONLY)
WEEKEND DROP OFF HOURS: 8:00am – 10:00am
WEEKEND PICK UP HOURS: 3:00pm – 5:00pm
NO WEEKEND PICK UPS OR DROP OFFS BETWEEN 10:00am – 3:00pm
BOARDING
WEEKDAY DROP OFF HOURS: 7:00am – 10:00am
WEEKDAY PICK UP HOURS: ANY TIME UNTIL 7:00pm
WEEKEND DROP OFF HOURS: 8:00am – 10:00am
WEEKEND PICK UP HOURS: 3:00pm – 5:00pm
NO WEEKEND PICK UPS OR DROP OFFS BETWEEN 10:00am – 3:00pm
GROOMING
Monday – Friday 9:00am – 5:00pm